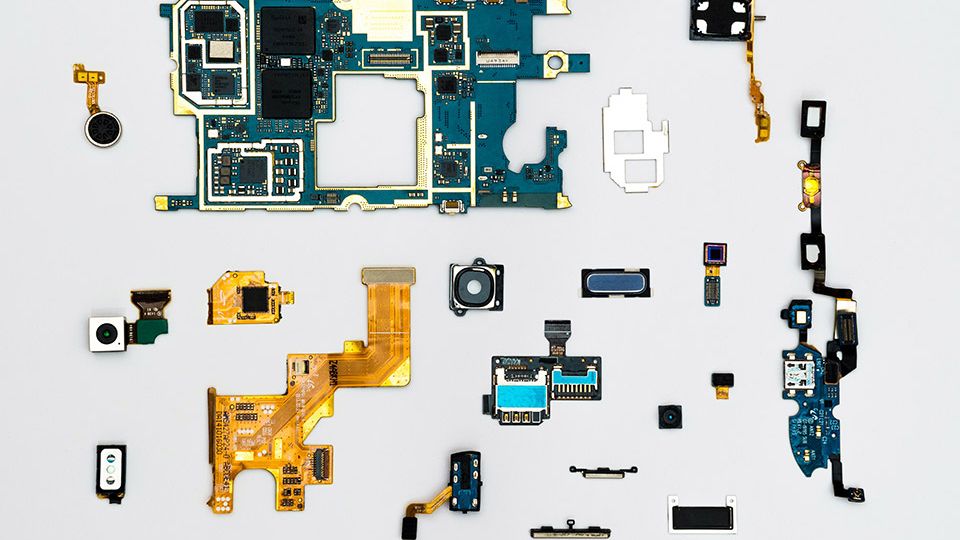 Future of Work: 13 Changes to Prepare For (Part 2)
In our last article, Link Consulting Services explained 7 of the biggest trends that are revolutionizing workplaces and workforces around the world. (If you haven't read Future of Work, Part 1, find it here.)
Adoption of automation technologies
Embracing digitalization and digital transformation
Hybrid/flexible work models for certain professionals in first-world countries
Greater emphasis on cybersecurity… or else
Smaller, less expensive offices
Translating in-office perks to WFH
Heightened focus on health standards for in-person employees
What else is on the horizon for employers and employees? See trends #8 through #13 below, and follow Link Consulting Services on LinkedIn for more strategic insights.
8. Blurring lines between work and personal space
Working remotely has made personal space into work space, and vice versa. Professionals who are able to work remotely are working from desks in their bedrooms, home offices, or garages. It's not just employees; students of all ages were/are attending school remotely from their bedrooms or dining room tables.
With fitness centers closed during much of 2020, many families created workout areas in their homes – sales of exercise equipment, such as Peloton bikes and kettlebells, skyrocketed.
This trend has led to a boom in home improvement and relocations as people look for ways to balance the needs of work and personal space at home. These commitments demonstrate that people believe at least some elements of the pandemic lifestyle are here to stay, including hybrid work schedules that necessitate a more permanent home office, and home gyms that continue to replace gym memberships even after fitness centers reopen for good.
9. Attention on workforce diversity and equity (and a divide between the doers and talkers)
Natalia Sans, CEO, Link Consulting Services:
"Throughout 2020, my team and I had a front row seat to the rapidly evolving changes in hiring and employee retention. We are glad to see a greater focus on diversity, equity, and inclusion (DEI) in all facets of life – including the workplace – following the tragic death of George Floyd and the prominence of the subsequent Black Lives Matter movement.
The data around DEI existed before the Black Lives Matter movement; research shows companies that have a more diverse workforce tend to produce greater financial results compared to less diverse companies. The Black Lives Matter movement just pushed these conversations beyond data into the forefront of corporate America.
Many organizations realized the power of creating a diverse and inclusive workplace and have committed to identifying and resolving the holes in their recruitment processes and company cultures. For example, Salesforce launched a Racial Equality and Justice Task Force to promote systemic change within their company and communities.
As employees and shareholders hold senior leaders accountable for following through on these commitments, we can expect to see a divide between companies that walk the walk and those that just talk the talk."
10. Benefits to recruit and retain working mothers
1 in 20 women lost their job in 2020, or approximately 64 million women around the world, according to the Bill & Melinda Gates Foundation. The organization also reports that female job loss outstripped male job loss in nearly every country where data is available.
This decline arises from several factors. First, 40% of employed women work in sectors that were rocked by the pandemic, including retail, manufacturing, and business. In certain parts of the world women tend to hold more informal roles than men, for example, domestic work and farming – roles that can be hit hard by economic downturns but are often ignored by economic policies.
(Note that job losses among women with these informal roles are not reflected in the figures above, meaning that declines in worldwide female employment may actually be more severe than recorded.)
Second, women bore the brunt of increased childcare responsibilities during the pandemic. A report produced by The Century Foundation and the Center for American Progress suggests that 4.5 million child care slots could be permanently closed due to COVID-19, and one estimate cited by the Bill & Melinda Gates Foundation suggests that women spent 5 more hours per week on childcare during the pandemic than before.
With greater demands on their time and no help on the horizon, women were forced to leave the workforce, reduce hours, or were let go by employers. 1 of every 4 women who became unemployed during the pandemic reported it was due to a lack of childcare, according to The Washington Post.
This mass exodus of female professionals can have harrowing consequences, according to The Century Foundation and the Center for American Progress:
Even as small a shift as 1 percent of mothers leaving the workforce would result in an estimated $8.7 billion economic hit to working families. Only 1 percent of full-time working mothers shifting from full-time to part-time work would mean an estimated $5 billion less in wages per year, which doesn't take into account the value of lost benefits such as paid leave and health insurance.
To recruit and retain female professionals, employers must offer childcare benefits and/or a flexible working schedule that allows women to balance work and personal responsibilities. Expect working mothers to prefer companies with greater benefits and a supportive company culture.
Offering in-demand benefits and developing a culture of work-life balance will also help organizations recruit and retain top performers from other demographics, including female professionals without children, male parents, and male professionals without children.
11. More entrepreneurs, gig workers, and temporary employees
Necessity is the mother of invention, as they say. When millions of workers were furloughed or laid off due to the pandemic, some of them pivoted to entrepreneurship to pay the bills. Others turned to gig companies like Doordash, Uber, and Instacart for flexible, on-demand work.
According to Upwork, 59 million American workers completed freelance work in the past year, a 2% YOY increase. Some of these workers will return to their old jobs when the economy can support them, but a portion of these new entrepreneurs and gig workers will remain in their newfound roles beyond the pandemic. Others will balance the two, choosing to return to their employers while maintaining entrepreneurial ventures as "side hustles."
Freelance, temporary, and contract work aren't just attractive to workers; more organizations are turning to temporary employees for greater flexibility and cost savings while recovering from the pandemic. NPR reports that the number of temporary jobs has significantly increased since the start of the pandemic. For example, the number of temporary marketing jobs rose from 8% prior to COVID to 28% by April 2020.
Organizations may continue to utilize temporary or contract workers even after recovering from the pandemic if they see significant cost benefits from not being required to provide benefits, office space, professional development, and perks such as employee lunches.
12. Greater technological oversight for productivity
Roughly 1 in 5 UK businesses is using software capable of tracking employees' online activity or plan to do so in the future, according to research from Skillcast and YouGov in December 2020. This software can take several forms but many track the following elements.
Keystrokes
Application used
File transfers
Instant messaging
Email
Webpages visited and search history
The amount of time spent on each task
Occasional screenshots to show what is on the employee's computer screen
Although these tools may help organizations keep tabs on workers in the remote-first world, they are already causing concerns around employees' privacy. What are companies required to disclose about the information they gather and how much say do employees have in workplace surveillance technology? For example, the General Data Protection Regulation (GDPR) states that companies must receive proper authority to monitor employees.
Even if employees do provide consent and companies abide by regulations, that does not mean employees will morally approve or feel comfortable at work. Organizations may find it more difficult to recruit and retain employees if they get a reputation for heavily surveilling them, and team members might consider screenshots and other monitoring activities as a form of micromanaging.
13. Business travel and expos will never be the same
It is no secret that travel plunged upon the COVID-19 outbreak. According to a report by the International Civil Aviation Organization (ICAO):
In April 2020, the number of passengers had decreased 92% from 2019.
A mere 1.8 billion passengers took to the skies throughout 2020, compared to 4.5 billion in 2019, culminating in a $370 billion loss for the aviation industry.
Airports also lost $115 billion and air navigation services providers lost $13 billion.
As video conferencing replaced face-to-face meetings, companies adjusted to less business travel as the new normal – a trend that will continue when the aviation industry rebounds. While client meetings will remain an important way to establish and grow relationships, they will be conducted in a more strategic, cost-controlled way to ensure maximum value.
Similarly, expositions of days past will remain a thing of the past. Far fewer companies will be willing to pay millions to host grand multi-day events, with many opting for digital events at a fraction of the cost. Hybrid events will present a greater challenge, according to PCMA (the largest network of business events strategists), as event strategists will need to ensure that virtual attendees are not treated to a second-class experience compared to in-person attendees – though, like any problem to solve, this also presents a great business opportunity for the right strategists and companies.
Overall, expect to see fewer players within the business events industry, with larger and more established firms that could afford to ride out pandemic business losses dominating the playing field. For their part, attendees will be pickier about where they spend their business development and professional development budgets, only attending events that guarantee value.
How will you navigate the future?
With these 13 trends in mind, how are you and your organization preparing for the future? What challenges are you struggling to overcome, and what strategies are you pursuing to recruit and retain top talent and achieve your business objectives?
About Link Consulting Services
Link Consulting Services is a global staffing services and recruitment consulting organization specializing in executive search, business leaders, technology experts, and diversity recruiting. The company is ranked #945 on the 2020 Inc. 5000 list of fastest-growing privately held companies, and is among the select few to earn ClearlyRated's coveted Best of Staffing® Client and Talent Awards for two consecutive years.
Since 2005, internal Consultants have placed more than 10,000 highly skilled experts and executives in Fortune 500 and industry-leading organizations around the world, leveraging Link Consulting Services' proprietary Recruitment as a Service model and more than 50 years of combined management experience in the recruitment industry. Learn more at www.link-cs.com.